Wednesday, August 02, 2006
Made My first Quilt!
I am so happy with my little sewing self. I made this Rag Quilt for my Best Friend in Ohio. She just had a baby boy after 3 girls. So the little man had to have a baby boy quilt from his Aunt Angi.
Here it is......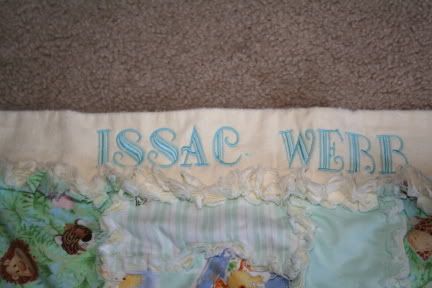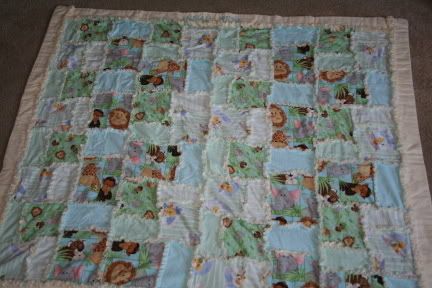 Last night I worked on getting my little kitchen nook organized to sew in. It's so small but I got it feeling a bit better. I think I am going to work on a memory quilt next. I have one outfit to sew up and ship out this next week then a Halloween outfit a friend has asked me to do for her. So slowly I am gaining experience and bringing in a little extra money here and there. I am thinking maybe when the twins are in Kindy that I'd like to work out of the house with my sewing. So that's the goal right now. I want to learn as much as I can in the next few years and then once they are ready to go to full days at school I'll be ready to go to full days at home.
Posted by ONE HOT MAMA :: 3:21 PM :: 5 Comments:


---------------------------------------